Appliance Services in Twin Falls, ID
Since 1986, families and businesses have been able to count on Brian's Appliance Repair for fast, friendly and affordable appliance repair and maintenance services. We are happy to service any major brand, and we strive to always give respectful and reliable service to our valued customers.
Residential & Commercial Services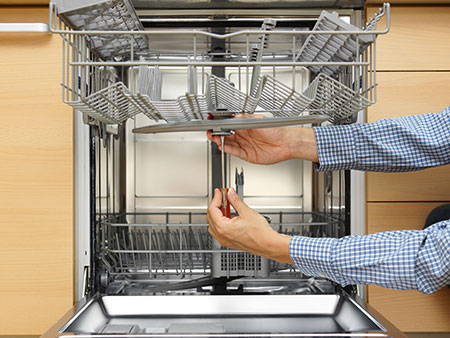 When your washer and dryer, stove range or refrigerator, dishwasher or other essential appliance isn't working, your entire daily routine can get thrown off. Families can find themselves suddenly without convenient access to a home-cooked meal or clean clothing, and businesses can face a serious blow to their bottom line. Fortunately, that is where Brian's Appliance Repair comes in. We provide fast, practical and enduring appliance services in Twin Falls, Kimberly, Knull, Curry, and Twin Falls County, ID, and we try to get it done without putting too big a dent in your wallet. When you're feeling fed up with your busted appliance, let us handle the repair work for you!
Brian's Appliance Repair has been serving Twin Falls and the surrounding areas for the better part of 20 years. We offer both appliance services as well as installations of all major brands. Brian's Appliance Repair services both residential and commercial appliances, including refrigerators, freezers, washers, dryers, ranges, microwaves, dishwashers, and air conditioners. We pride ourselves on our fast and friendly service, so please get in touch when you are in need of appliance service in Twin Falls, ID. Here are just a few reasons why you can feel confident about hiring Brian's Appliance Repair.
We are a locally owned and operated small business in Twin Falls, ID.
Our business has been serving our local community for 20 years now.
We are happy to work with both commercial and residential clients.
Our team can handle most appliances from virtually any major brand.
We aim to do each job quickly and affordably.
Get Expert Appliance Services
Please reach out to Brian's Appliance Repair soon if one of your necessities in on the fritz, and we'll have it fixed back to full working order in no time at all!
Twin Falls County, ID
Twin Falls, ID
Jerome County, ID
Jerome, ID
Gooding County, ID
Gooding, ID
Cassia County, ID
Burley, ID
Lincoln County, ID
Shoshone, ID